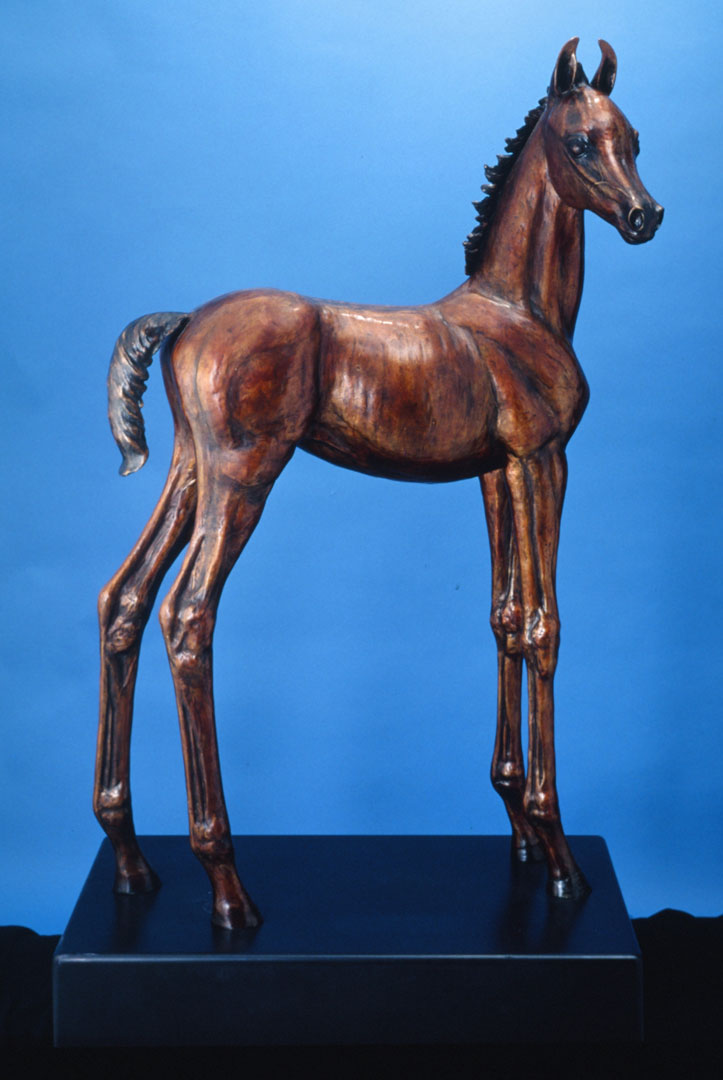 INNOCENCE
Innocence (Foal) is the first life-size work in my equine collection, embodying purity of spirit and the promise of the future. In Innocence (Foal and Girl), a two-sculpture pairing, the foal together with a life-size sculpture of a young girl captures beauty, innocence, and the love between two young beings – one animal, one human. My most challenging to date, these two bronzes are of the highest quality, showing much detail, expression and emotion.
Life-Size Bronze Art
53″ High x 33″ Wide x 16″ Deep
Edition: 28
INNOCENCE IN THE PARK
Bronze sculptures have weathered centuries in the outdoors. "In this installation, the foal appears to pause before stepping into a meadow, attentive to the sound of rustling tree leaves around her. In my sculptures I attempt to capture the essence of my subject in a moment of heightened alertness." Innocence (Foal), can also be combined with a water feature, whether indoors or outdoors, to magical effect. Innocence (Foal) at Spring Down Equestrian Center, Portola Valley, California.