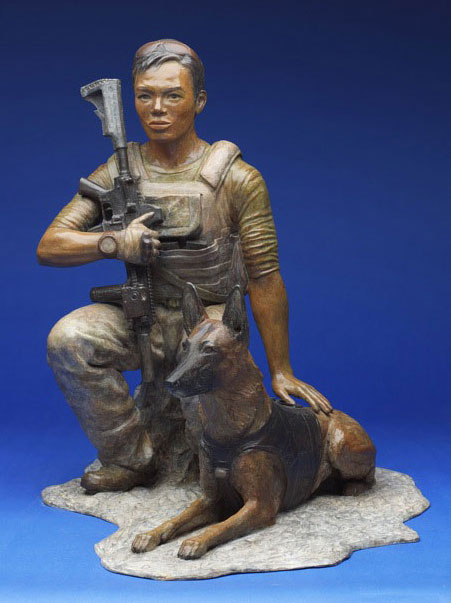 It has been one of the greatest honors and joys of my life to be able to create war dog memorials for our courageous service dogs and their heroic handlers, whether in the military, law enforcement or any other form of service to our country. Getting to know these people and the dogs that have served and continue to serve us so well has only strengthened my sense of patriotism. These dogs and their handlers give so much so that we may be safe and free. It is wonderful that so many people in our great country wish to honor their service through these monuments and memorials.
See a video including CNN coverage of the "Always Faithful" war dog memorial. A tribute to man's best friend.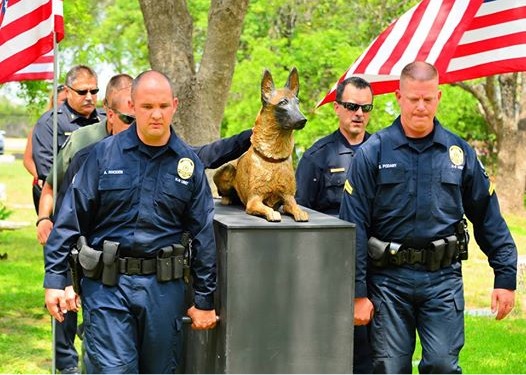 Cedar Hill Police transporting Enduring Valor from the ceremony to the Cedar Hill Pet Cemetery War Dog Memorial site for permanent installation.
MONUMENTS + MEMORIALS PORTFOLIO
click for larger images and details