'TASHA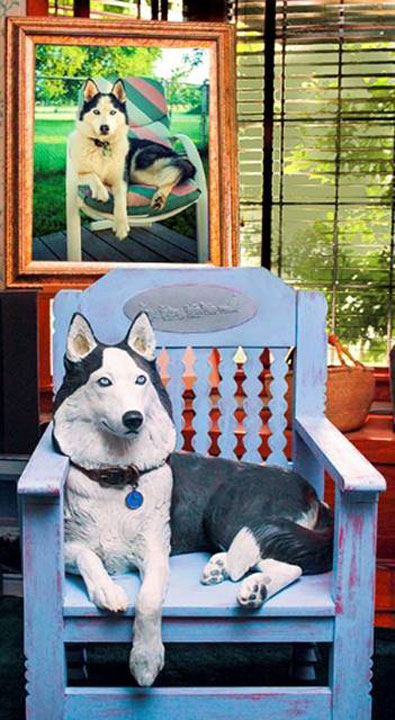 Finished Bronze on a Wooden Chair
"This is a life-size bronze of 'Tasha, who was my patron's first Siberian Husky. 'Tasha had passed away many years ago and her owner Howard H. of Washington state wanted to recapture her in this work for his home. I used photographs and had the help of my local model named Akuma. The chair and etched plaque were also specially designed to work with this bronze and to recapture the feeling of her photo shown. It was a pleasure to capture her regal essence and beautiful form in this bronze."
Susan Bahary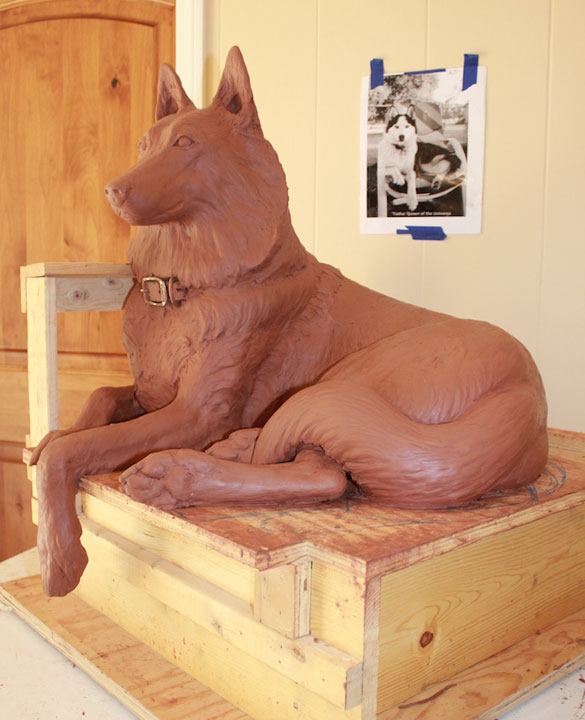 Nearly Complete Clay Model of 'Tasha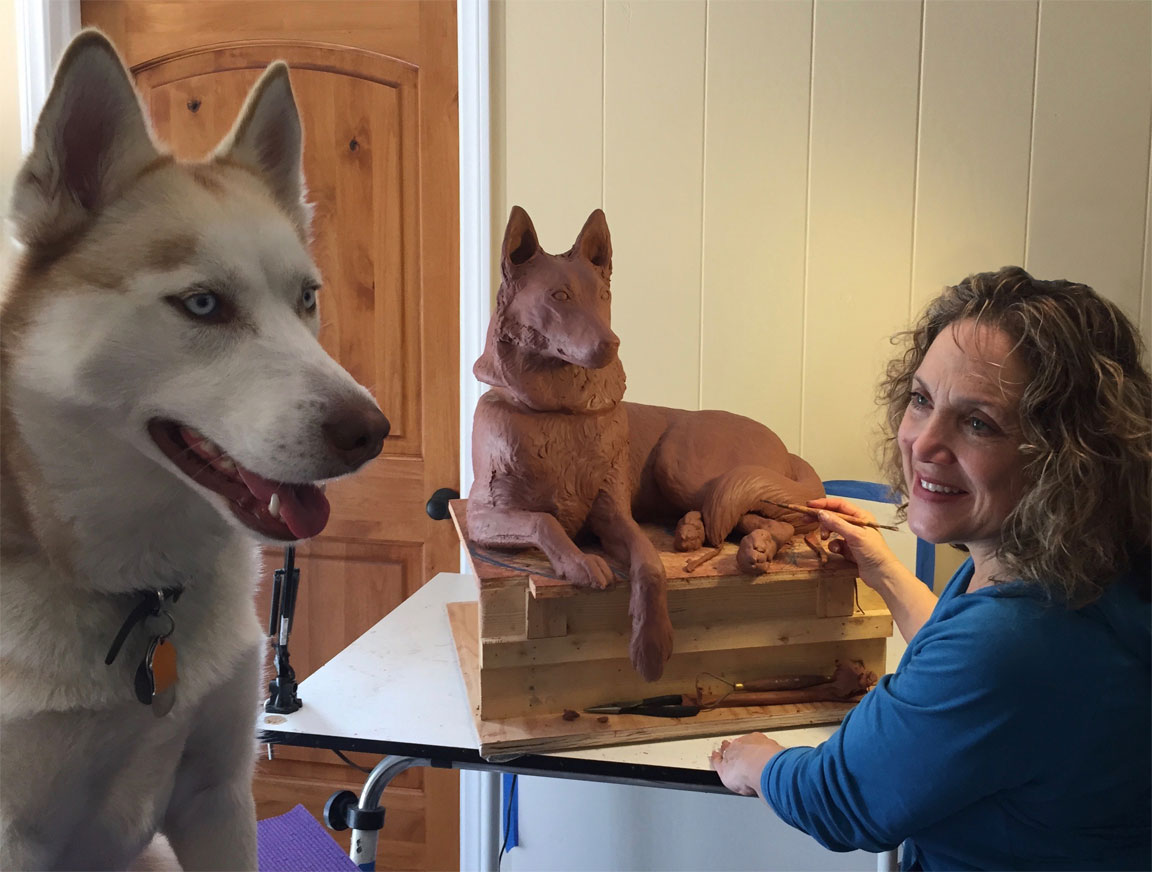 Susan Bahary, with Model Akuma, Sculpting 'Tasha Commission
'Tasha Queen of the Universe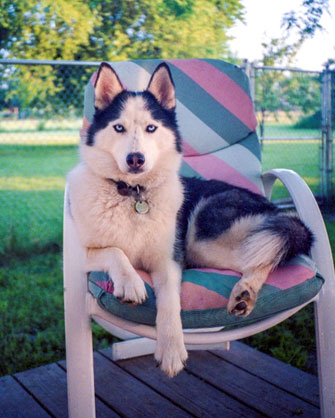 The Image that Started it All
"Iqaluit Natasha ('Tasha) was my first Siberian Husky and was AKC registered. She shared twelve years of her life with me. Her loss in 2006 was as difficult for me as losing a human relative. Her portrait was not posed and was taken on the fly. I found this image after her death, scanned and reprinted it. More recently, I found the original negative and have been able to print large images.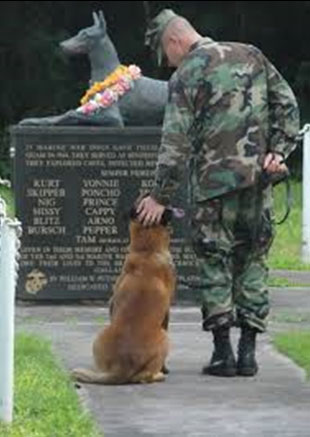 Several years ago I discovered Susan Bahary's work through an image of "Always Faithful" I found online.
When I further explored her work, I was simply amazed and ended up purchasing a miniature of "Always Faithful" which I display in my home with a Marine Dog Handler GI Joe, wearing authentic WWII Marine camo.
I shared images of 'Tasha Queen of the Universe with Susan and told her my dream of having a life-sized bronze sculpture of 'Tasha. Working with Susan has been an absolute delight and we made this dream come true. She involved me in the entire process and I made two trips to southern California, first to approve the clay model and then to witness the application of patina that changed 'Tasha from a shiny bronze casting to a life-like sculpture. Susan told me 'Tasha was a unique experience for her as 'Tasha was the first canine sculpture she has created in a curved pose.
'Tasha is so life-like that many mornings when I glance across my great room, I am startled by her presence. I designed her throne, inspired by Pope Francis who eschewed an elaborate, gilded throne for a simple but elegant wooden chair. The inset of a dog team was based on an image from 1920 of an Inuit team in Alaska. My son-in-law created the plaque with 3D printing.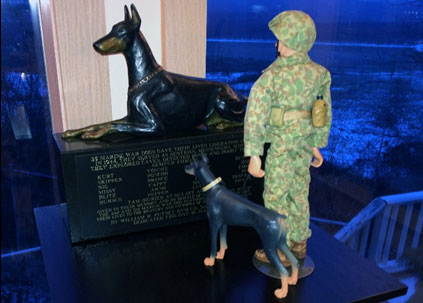 I think this is why we humans create sculpture: it solidifies and makes tangible ephemeral memories. I look forward to more of this process in future exciting projects from Bahary Studios."
Howard H., Washington